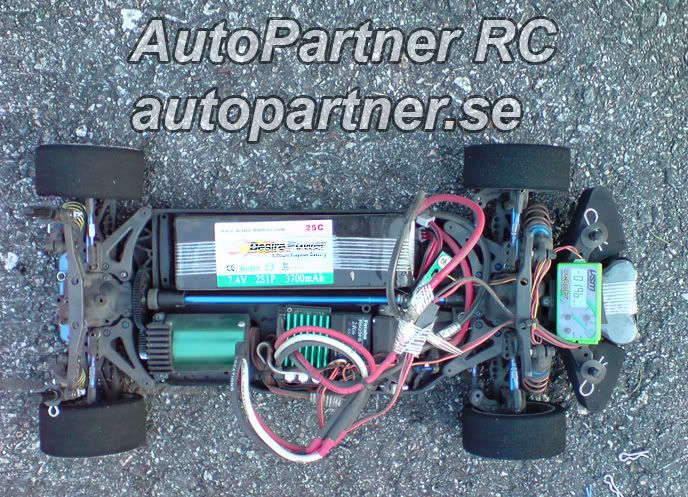 Magnus's setup:
Brushless TC4
Mamba Max 7700 motor setup
DesirePower 2S+2S 3700mAh 25C LiPo batteries
Now Magnus is using only a Venom speed meter to record his speed. This can be misleading due to the way the Venom records speed using RPM of the shaft. If his wheels are slipping at these high speeds, he is recording his wheel slippage, not his actual speed relative to the ground. We'll have to see when he gets a radar gun to see what a more realistic speed is. I just hope he doesn't obliterate his car before he can confirm his speed.