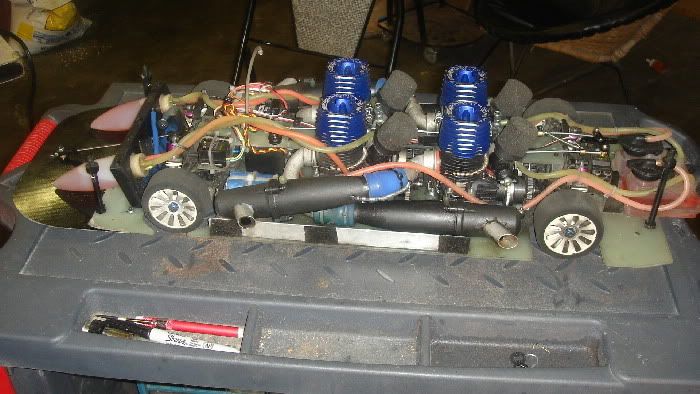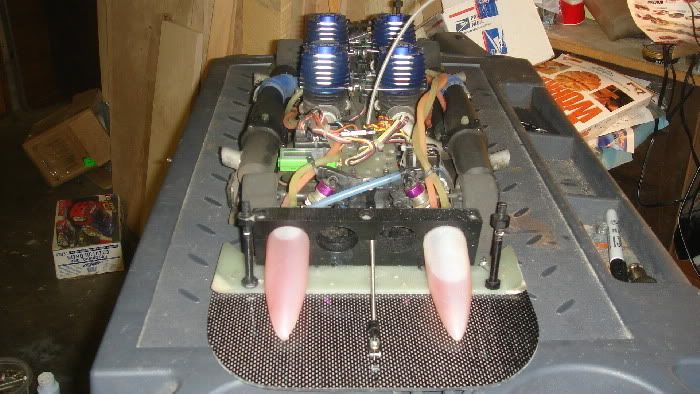 Gary had this to say about his car:
I have been working on a four engine car for about 9 months now, initially bent on blowing Ziggy's record out of the water and bring it back to the USA. Unfortunately, he's such a nice guy that I'll feel bad when I do eventually set a new one, but only for a minute or two.

The car is based on a couple Associated NTC3's. Some early photos show the NTC3 parts that are pretty much hidden in the finished car...

It's powered by four .21 Picco P9 engines which have proven to be very problematic, living up to it's name....
Read more about Gary's car here