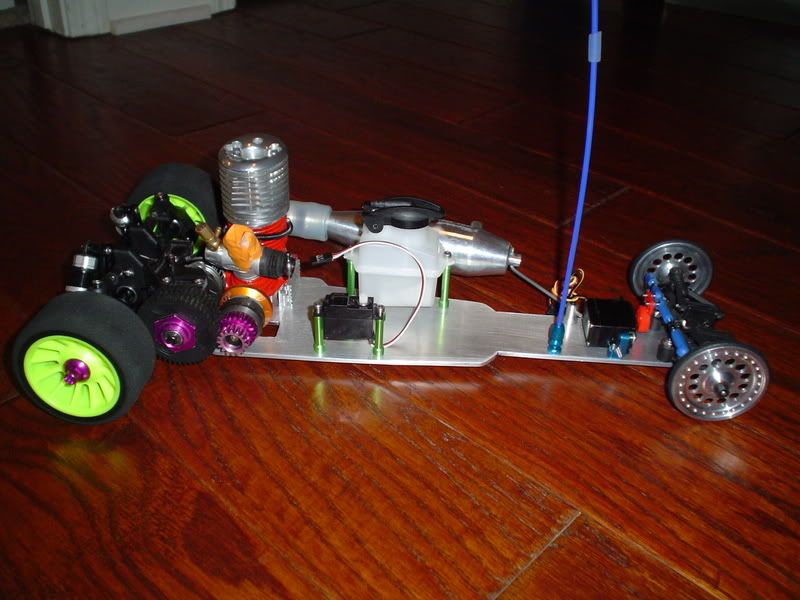 From
fasterthanspeed
:
Here is my speed challenge r/c car.
Its not complete. Still need throttle/brake linkage setup, and electronics need to be setup.
Im hoping to drive it this weekend.

The engine is a AXE Rossi Maranello.
The rear end is from an R40 I wasnt using.
The front end is from a rc10l4.
I will be using a futaba 3pk fasst radio system.